DESIGNER NOTES: 
Winter Drop 03
 It's here—our third drop of the Winter collection! We chat to Head Designer Abby to celebrate the launch of our Winter Drop 03. We welcome a fresh new colour palette of olive gingham, golden yellow, clay and florals.

We asked all the hitting questions so you know exactly what to add to your cart this launch day! Keep reading to find out more.
Dresses | Winter Drop 03
Coming 12th July 2022 10am AEST.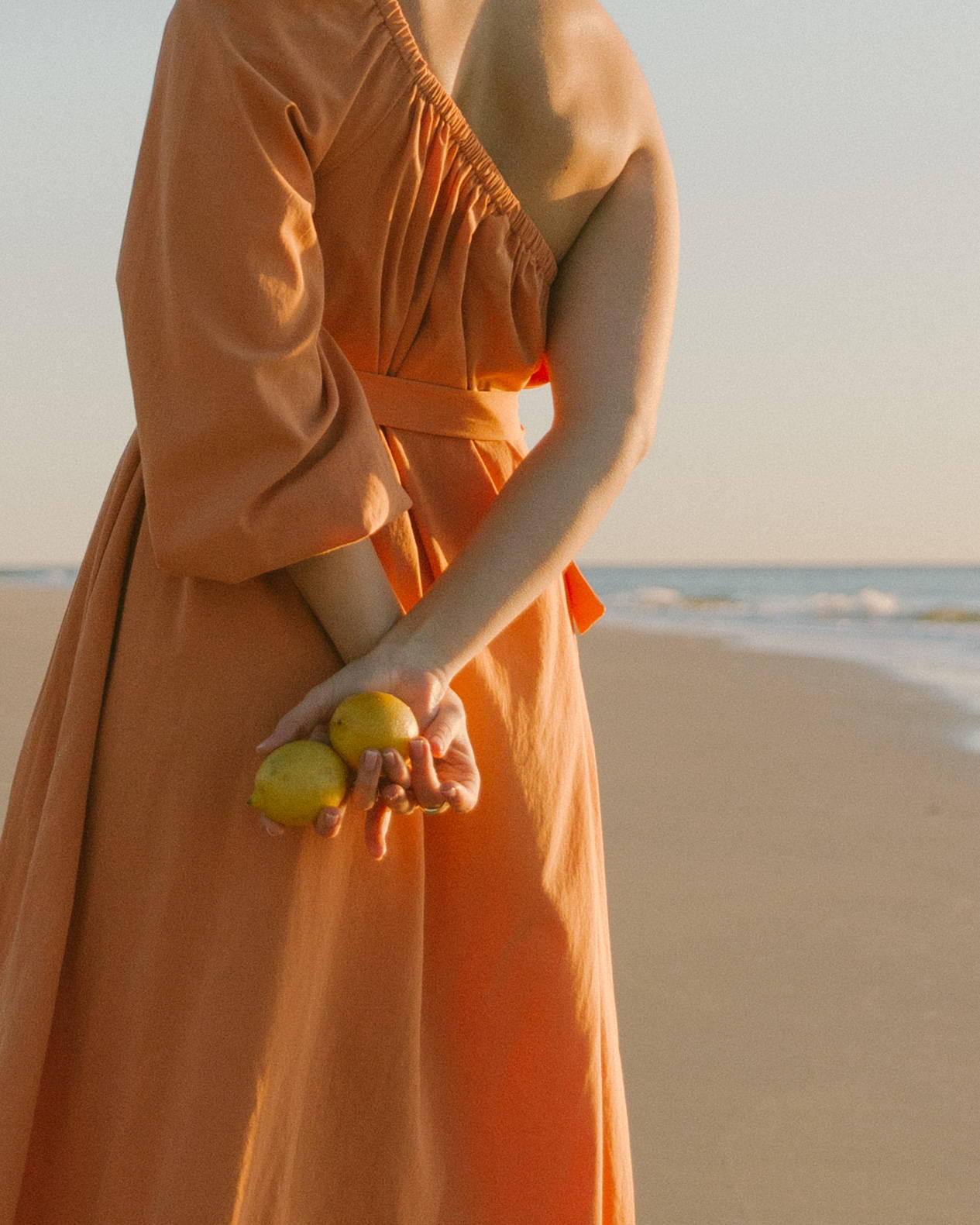 We are so excited to be launching drop 03, tell us a little bit about this collection?
For this collection, we really wanted to bring a bit of summer to our mid winter drop. To be honest, I'm not a huge fan of winter, and I think most Aussies will agree with me on that one, so we thought we would try and add a bit of warmth with some golden and blue hues as well as some exclusive prints. The silhouettes for this drop are floaty and effortless, but each with a modern touch.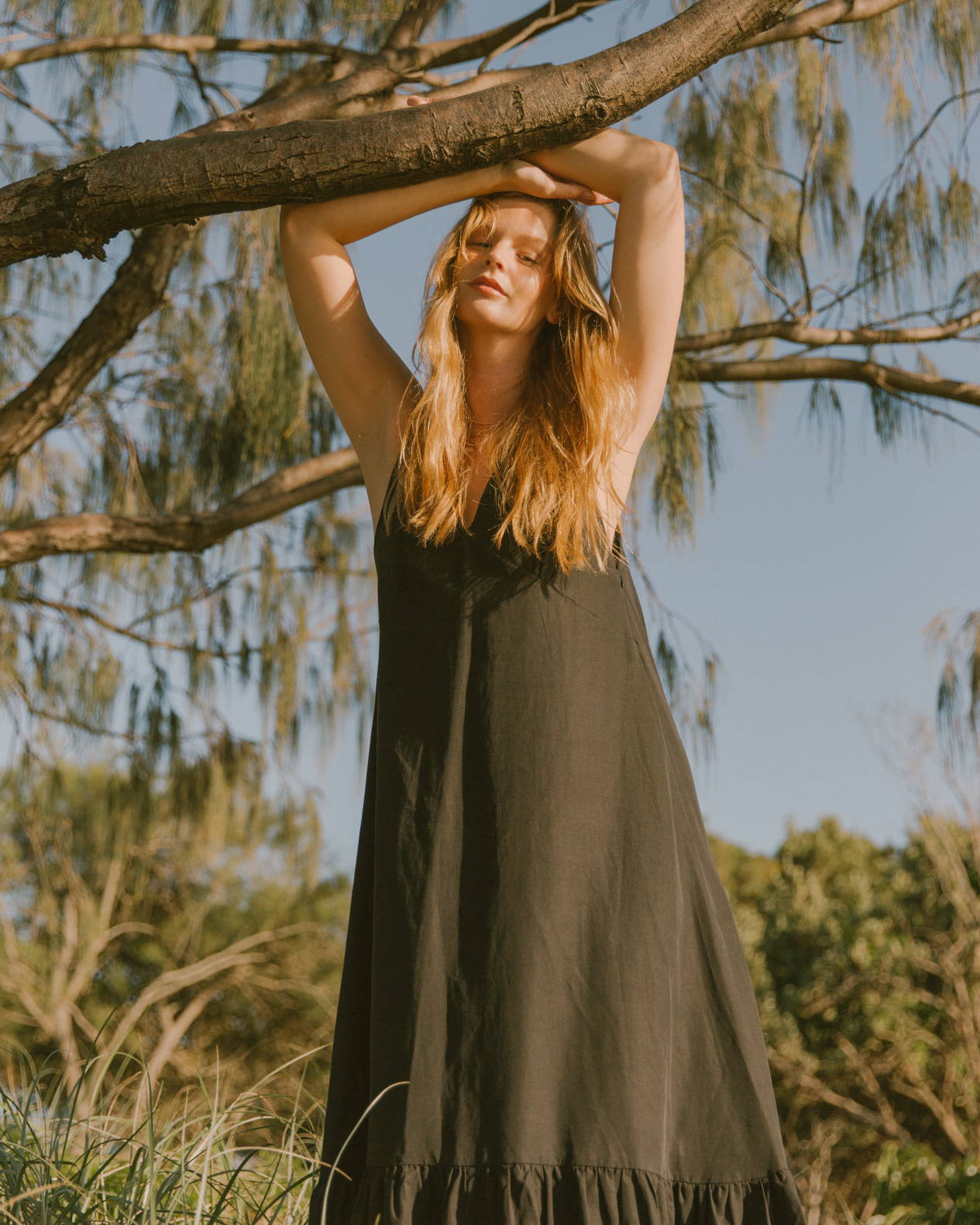 Talk us through designing Drop 03 with seasonality in mind?
Like I mentioned, Winter is not my thing and fortunately as we design everything here at TLC to be trans-seasonal, winter is no different. This range of dresses are specifically designed to be easily layered with your favourite basics.. (ours). This also means when the cool change ends we can continue wearing these pieces throughout the warmer months.
Can you shed some light on the process from paper to production? 
After gathering inspiration for each collection I create a bunch of mood boards to work from, I try to visualize the theme of the collection and each drop all together. I work in a very imaginative way and find that certain features and aspects of each design will almost sketch them self out in my mind. From here I put it to paper/computer and once we have the design concepts finalised I pattern make and sample the chosen designs. These are then fitted in house and any desired changes made, before they are sent off to our manufacturer for next samples. We repeat this process with our manufacturer until we are happy with the fit details, quality and functionality of each piece as well as grading and fitting each of our sizes in each design. While this is a very involved and lengthy process we do this to make sure that each different size has a fit that is tailored specifically to it. Once we are happy with absolutely every detail we hit go on production!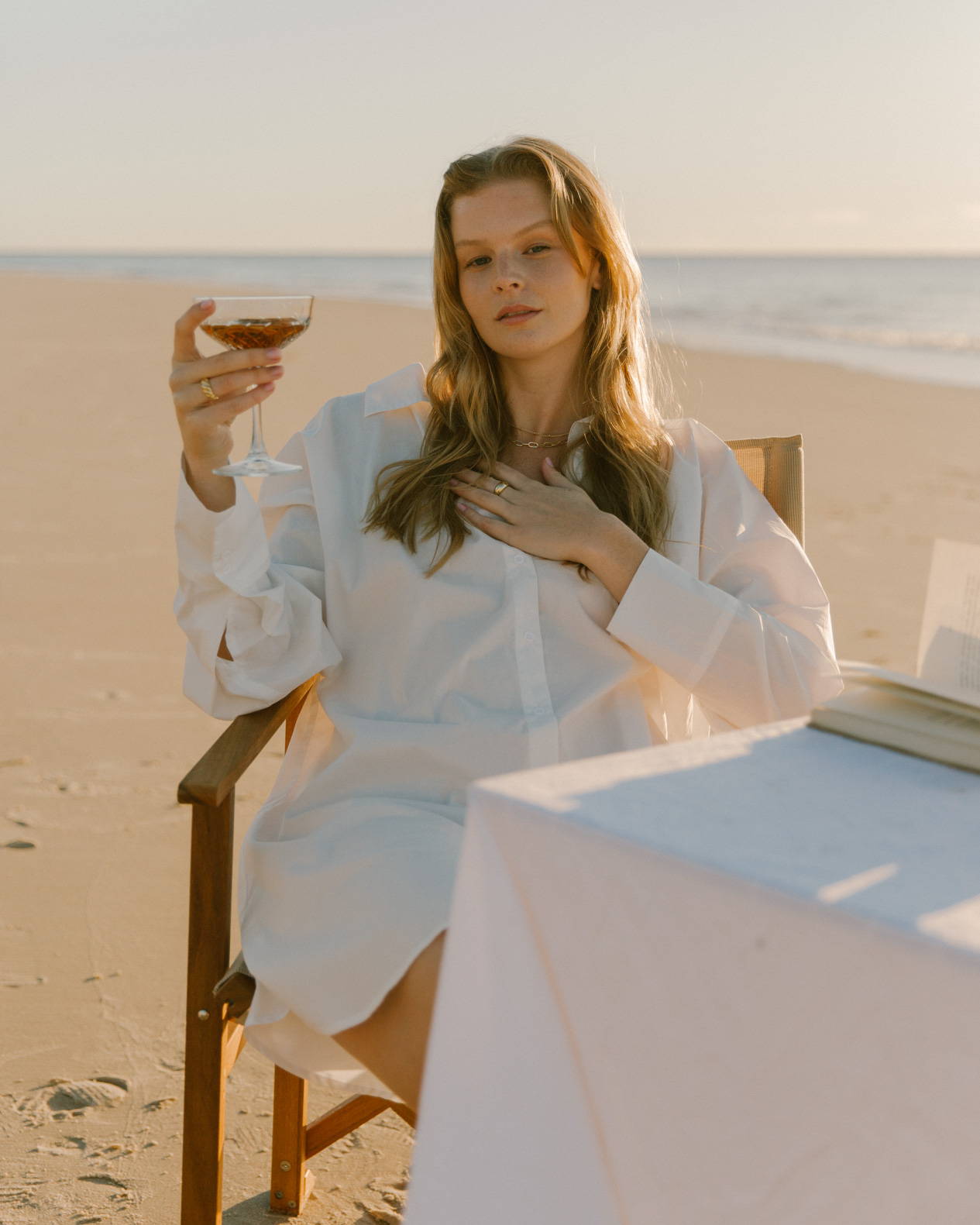 How did you settle on the new colour ways for this collection?
Adding these summer-like hues to winter was super fun, rather than taking the traditional path of muted and earthy tones that winter is often all about, we chose some uplifting colour-ways like sun yellow, sky blue and a bright floral, we then grounded these with an olive gingham and clay to bring it all together with our full winter range.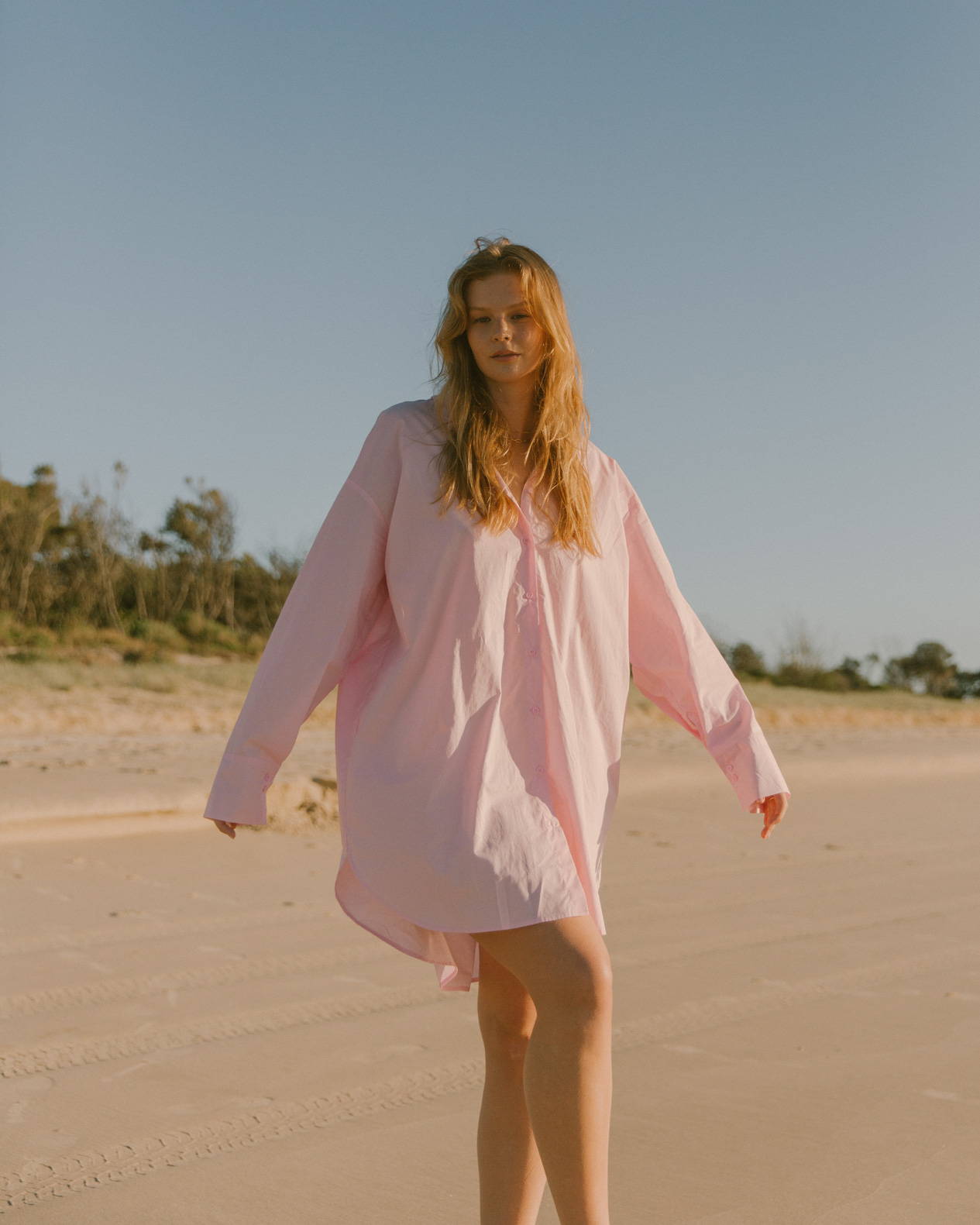 What is your favourite print piece and how would you style it? 
It would have to be the Missy Asymmetric Dress in Olive Gingham. To style this one for a dinner out I would pair with an oversized wool coat and my favourite pair of blundstones.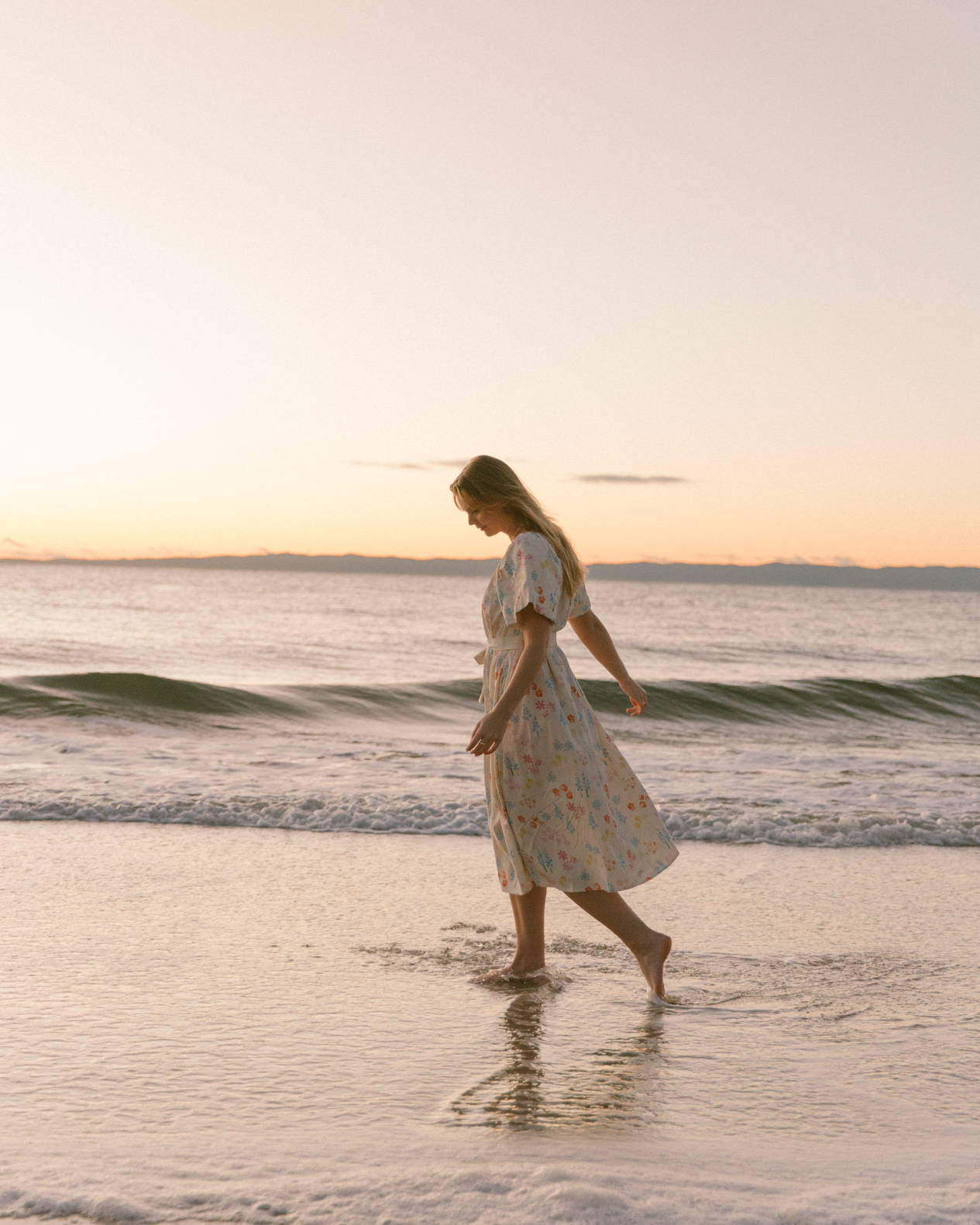 What do you think makes this collection so special?
I think as always the versatility of these designs is what makes them so great, the fact that you can style them in so many different ways and they are designed with comfort and practicality in mind. I also think that keeping things bright and fun throughout all of our winter drops makes it so much more enjoyable to dress for the season. 
We've also made sure that there's a style for everyone, whether you're looking for a more understated design like the Stella midi dress or a bold design like the Caitlyn puff sleeve, we've covered all bases.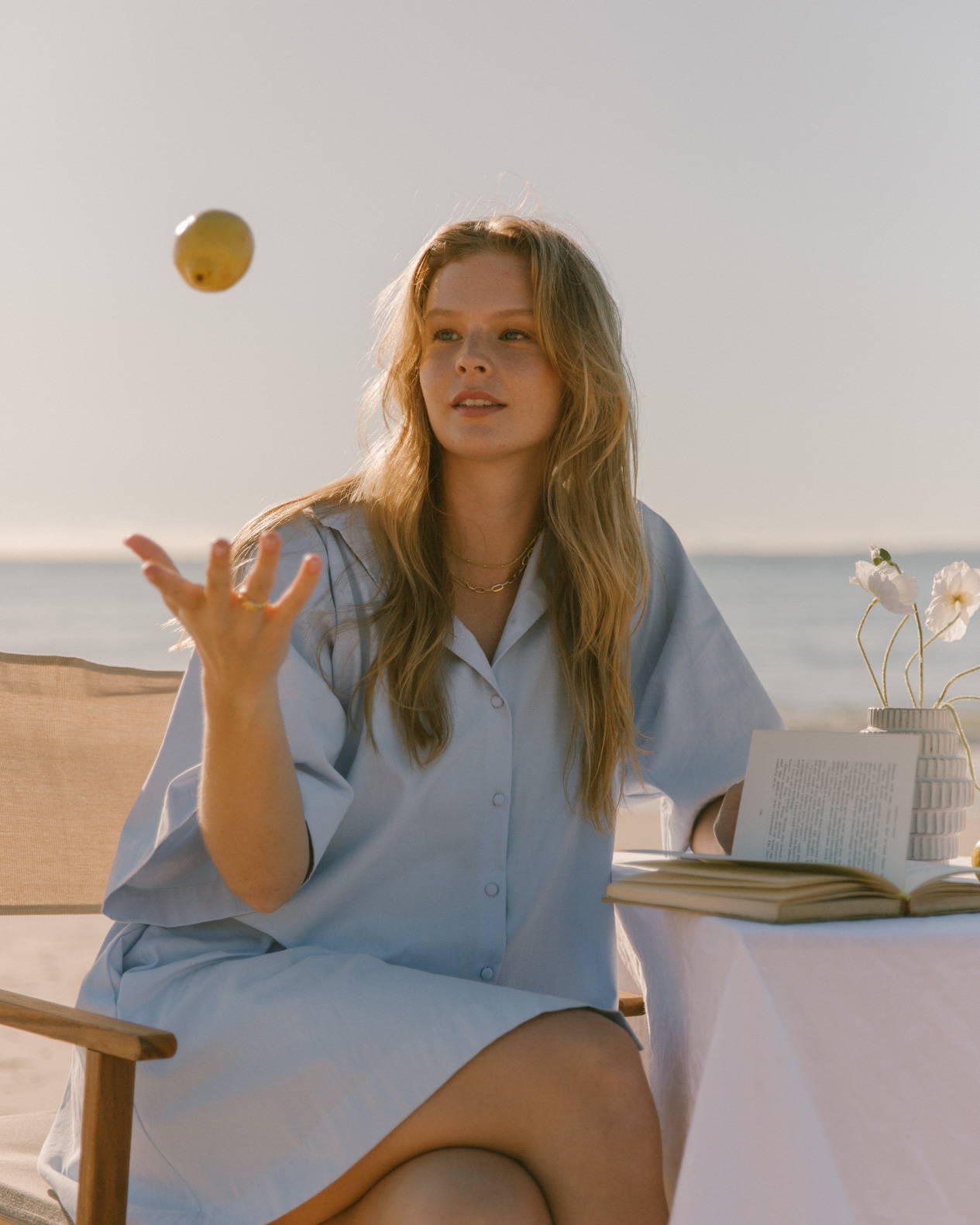 We hope you adore this new collection as much as we do!
We are so excited to be bringing you some chic patterns and styles.
Be sure to tag us in your Winter style on instagram @lullabyclub or use the hashtag #lullabyclub for your chance to be featured on our page!

Shop this new collection online and in store from 10am AEST Tuesday 12.7.2022
Visit us in store at Unit 2/13 Axis Court Burpengary 4505 QLD
Sending love and light to you always, 
xo The Lullaby Club family!